Brentwood MO DWI Defense Lawyer
I am Douglas Richards, a City of Brentwood MO DWI Defense Lawyer, who since graduating from Washington University Law School in 1986, have been helping and defending people who have been arrested and charged with Criminal DWI Charges for over the past 32 years.
In Missouri, the City of Brentwood is located in an area where there are numerous DWI Arrests.  Whether you were driving on Highway 100/Manchester Road, South Brentwood Blvd, South Hanley Road, or some other main road in the City of Brentwood, the police are always on the lookout for impaired drivers.  If you get pulled over for speeding, or some other violation, the police officer first asks to see your drivers license and proof of insurance.  But it seems like the next question the police officer always asks you is if you have been drinking.  If you say "yes", or, if the police officer claims to smell alcohol, the police officer will ask you to step out of your car and have you do some Field Sobriety Tests. You think that you did fine on these tests. The police officer never said that you failed any of the tests.  When the tests were done, the next thing you know the police officer tells you that you are being arrested and charged for Driving While Intoxicated (DWI). You are thinking to yourself, "What is going on? This can't be happening to me!"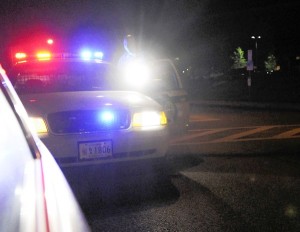 The police officer handcuffs you and takes you to the station.  When you are released, the police officer gives you some tickets, and a white piece of paper and tells you that your drivers license is going to be suspended in 15 days.
What do you do now? You can't have your drivers license suspended! You need to be able to drive to work!  There are social functions you need to attend. You need to be able to pick up your kids, to be able to go to the store, to go places and to do all the things you have to do! You need to be able to drive on a daily basis.
Who do you call for the Best DWI Defense help you need?
Which City of Brentwood MO DWI Defense Lawyer will fight hard to keep you from being convicted of the DWI Charge; will fight hard to keep your drivers license from being suspended; and who will give your case the personal attention it deserves?
With over 32 years of legal experience, I know how much a DWI Charge can impact your life.  My goal is to keep you from being convicted of this DWI Charge. My goal is to keep you from losing your drivers license.  Most people are under the impression that there is no way to beat a DWI Charge. Wrong! But to do it, you need a dedicated and experienced DWI Defense Lawyer to handle your case.  
You need a City of Brentwood MO DWI Defense Lawyer who is willing to look into ALL the facts, to look into ALL the details in order to find the exceptions, the mistakes that were made in your case by the police.  And in every case, I am able to find mistakes that are made by the police. By pointing out these mistakes made by the police to the Prosecuting Attorney, I can show the Prosecuting Attorney that he has no case,  or a very weak case, and this can serve as the basis to arrange for a plea bargain to a reduced or amended lesser charge, or even for the complete dismissal of the DWI charge itself.
Remember, police officers are just people too, and they make mistakes when they write up police reports.  They make mistakes when they have you perform Field Sobriety Tests. They cut corners and do not give you the detailed instructions that they are supposed to do. They do not observe you for the proper time period before you take a breath test.  My job, with your help, is to find these mistakes and to use them to our advantage so that you can learn from this experience and move on with your life. That is what a dedicated and experienced City of Brentwood MO DWI Defense Lawyer can do for you!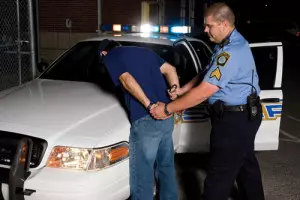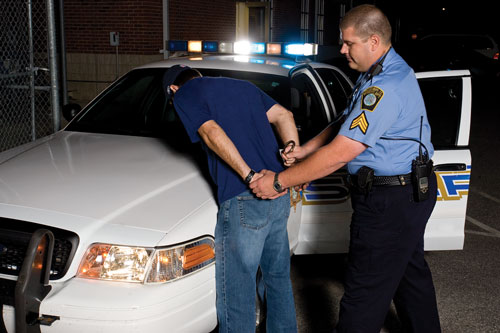 I never charge a fee for an initial consultation because I understand that it is an important step in the process of finding the right Brentwood MO DWI Defense Lawyer for you. Call today to contact my office so we can set up a time to meet face to face with you so I can answer all of your City of Brentwood MO DWI Defense questions.
Contact me at:
DOUGLAS RICHARDS
ATTORNEY AT LAW
9666 Olive Blvd., Ste. 365
St. Louis, MO 63132
314-517-5756
or
636-256-7300
I look forward to sitting down and talking to you face to face, so you can teach me the facts of your case and I can teach you what the law is and what legal defenses and legal tactics that are available to you, so that together, we can achieve the Best Result for you!
DOUGLAS RICHARDS
ATTORNEY AT LAW
I am a City of Brentwood MO DWI Defense Lawyer – with over 32 years of experience in handling cases in the City of Brentwood, MO and in the areas of St. Louis County (West County, South County, North County), St. Louis City, St. Charles County, Jefferson County and Franklin County.
LINKS
Click Here for the Municipal Code for the City of Brentwood
City of Brentwood Facebook Page
City of Brentwood Government Home Page
City of Brentwood Municipal Court Page
City of Brentwood Police Department Page
Official State of Missouri Government Home Page
Missouri Department of Revenue Home Page
OTHER HELPFUL ST LOUIS LINKS:
St Louis Cardinals Facebook Page
St Louis Cardinals Twitter Page
Hollywood Casino Amphitheatre Twitter Page
HOME  –  PRACTICE AREAS  –  DWI DEFENSE ATTORNEY  –  MISSOURI DUI DEFENSE
CRIMINAL DEFENSE LAWYER  –  CRIMINAL NON SUPPORT DEFENSE ATTORNEY
TRAFFIC TICKET DEFENSE ATTORNEY  –  ATTORNEY PROFILE  –  CONTACT ME