Missouri Motorcycle Accident Injury Attorney
Injured in a Motorcycle Accident in Missouri?
Get The Legal Help You Need From A Motorcycle Rider Who Is Also A Lawyer!
I am Douglas Richards, a Missouri Motorcycle Attorney, who since graduating from Washington University Law School in 1986, have been helping and defending people who have been injured in a Motorcycle Accident.
 As a fellow Motorcycle Rider, I know why we ride. But as every Rider knows, people in cars don't see us. They pull out in front of us all the time! While a "low-impact" accident between two vehicles could produce minor property damage, the same collision with a motorcycle could result in life-altering consequences for the rider. And if you seriously injured as a result of an accident where you and your motorcycle were hit by a car, truck, or a minivan, you need to give me a call so I can get your motorcycle fixed up or replaced, and then get you the most money possible to compensate you for you current and future medical bills, pain and suffering, and income lost from time off work due to the injury.
Who do you want representing you in your case? Some lawyer who has never ridden a motorcycle? No, you need to have a Motorcycle Accident Injury Attorney who has been riding since 1980 and has been a lawyer since 1986 to represent you. Think about it and then give me a call so I can get you back on the road as soon as possible.
 
Call me at either:
314-517-5756
or
636-256-7300
If you call on a weekend, leave a message. I will call you when I get back from my ride.
Missouri Riders/Bikers/Motorcyclists are protected under Missouri Law that makes negligent drivers responsible and liable to motorcyclists. A Rider/Biker/Motorcyclist who have been involved in motorcycle accidents in Missouri may obtain compensation for his or her injuries that were caused by the other driver's negligence. Damages may include payment for pain and suffering, scarring, disfigurement, loss of enjoyment of life, economic loss, property damages and more.
Contact me at:
DOUGLAS RICHARDS
ATTORNEY AT LAW
9666 Olive Blvd, #365
St. Louis, MO 63132
314-517-5756
or
636-256-7300
I look forward to sitting down and talking to you face to face, so you can teach me the facts of your case and I can teach you what the law is and what legal tactics that are available to you, so that together, we can achieve the Best Result for you!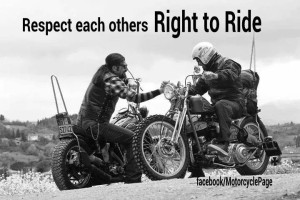 MOTORCYCLE DEALER LINKS:
BEST MISSOURI MOTORCYCLE ROADS
BEST MOTORCYCLE RENTAL PLACES
Escape Eagles Motorcycle Rentals – Las Vegas
OTHER RELATED MOTORCYCLE RENTAL AND DWI DEFENSE ATTORNEY PAGES